Exhibition Sessions (Nursery – Year 4)
A unique play environment taking children inside celebrated stories.
Discover Exhibition school sessions celebrate some of the UK's most beloved children's books and tales. Pupils will explore stories in a whole new way, discover worlds of imagination and create new stories and ideas of their own to take away.
Sessions are suitable for children or groups with special educational needs (SEN – up to 15 children) or English as an Additional Language (EAL) needs. Schools must provide as much information on pupil needs as possible at least two weeks in advance of the session.
Current Exhibition: The Box Rocket
A space-themed, immersive exhibition, created with award-winning illustrator Dapo Adeola (illustrator of Look Up! and Clean Up!) and writer Tọlá Okogwu (author of Daddy Do My Hair and the Onyeka series).
The Box Rocket will see your class travel on an intergalactic adventure in a homemade rocketship, arriving on a peculiar planet where they must complete an important mission.
During the sessions, pupils are invited to explore our immersive exhibition space and take part in a facilitated workshop which includes games, stories and craft activities celebrating creativity, individuality and imagination.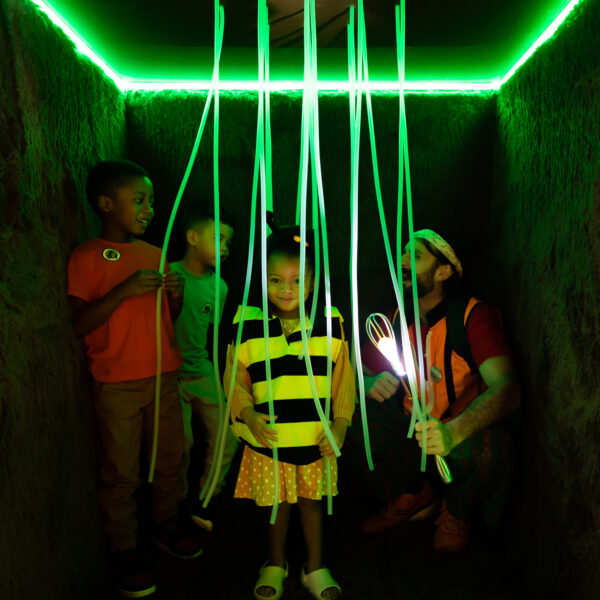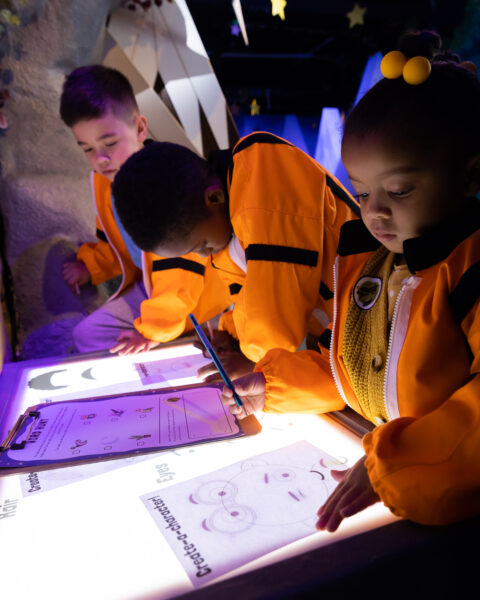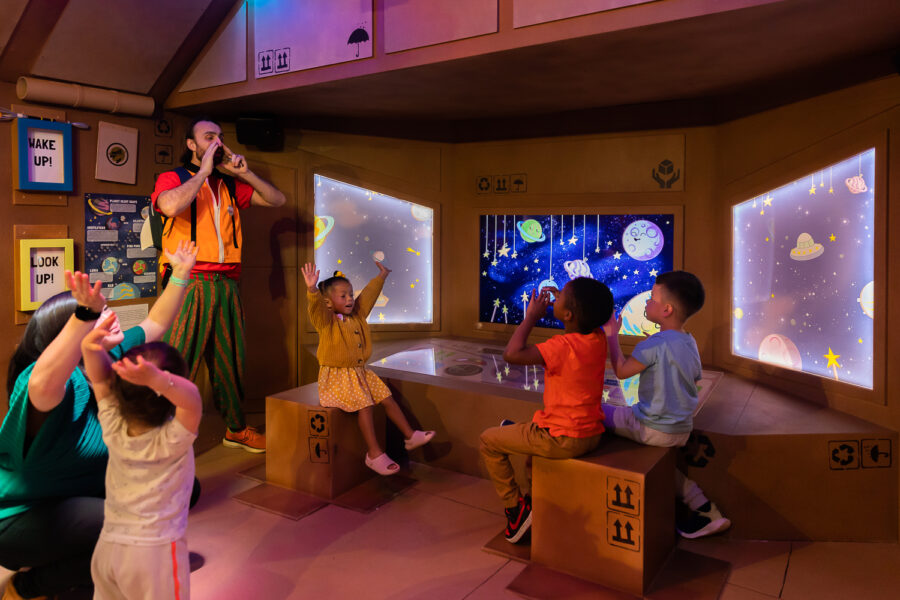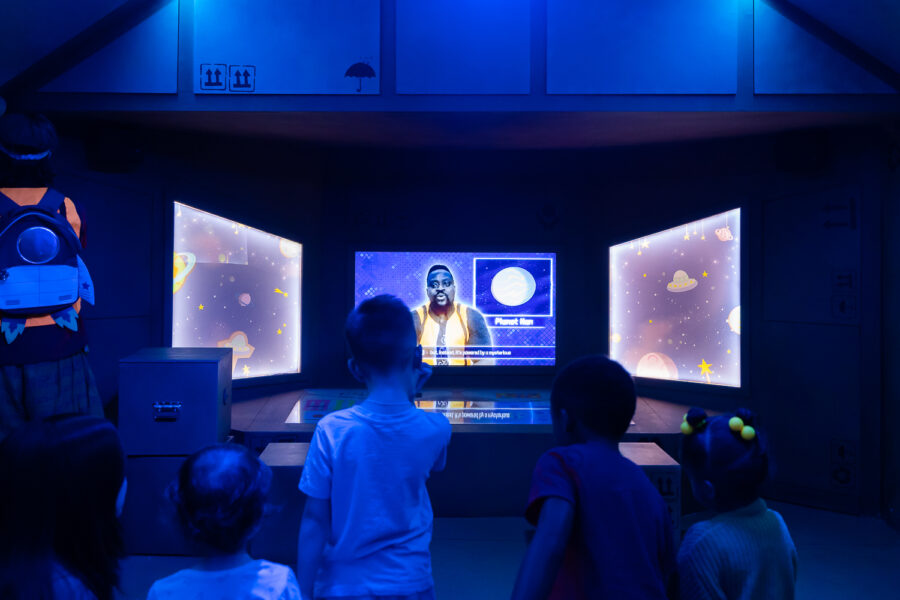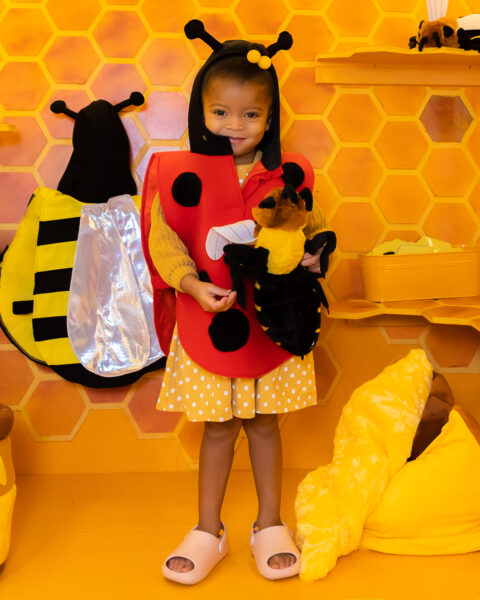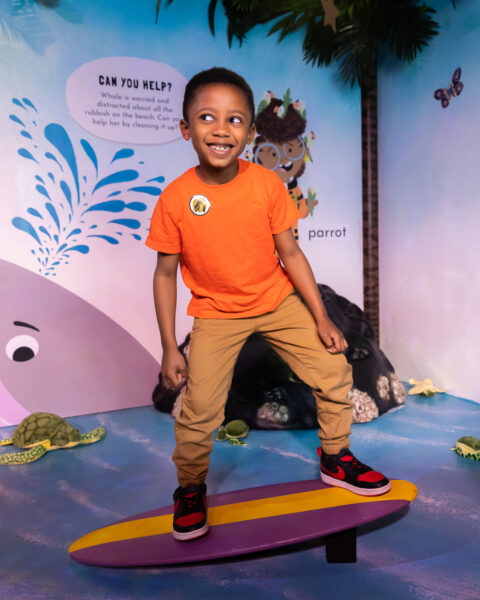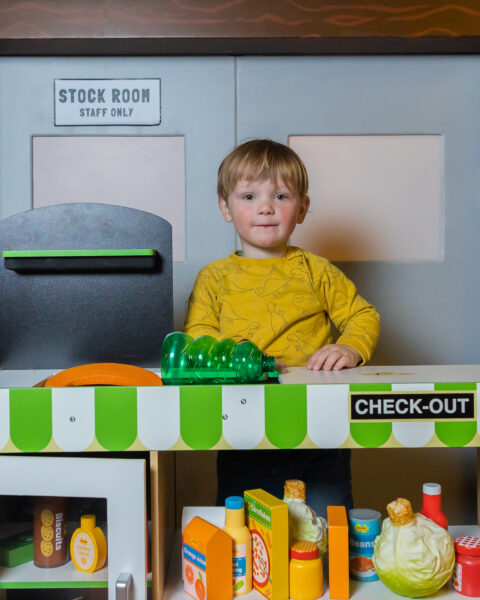 Session times – term-time only
Monday – Thursday
10.00am – 11.30am
1.15pm – 2.45pm
Please note that schools are not permitted to arrive earlier than 9.45am.
Prices
One class of up to 30 children: £200 +VAT
Two classes of up to 30 children each: £355 +VAT
One SEN class of up to 15 children: £150+ VAT
(We are unable accept double SEN class bookings.)
Book your visit
To book a visit for your school, please contact our Bookings Team on 020 8536 5555. We can also help you work out which session will best suit your pupils' needs.
We have limited space available for school lunching. If you require a room for lunch, please book this with our Bookings Team ahead of your visit, at an additional cost of £20.