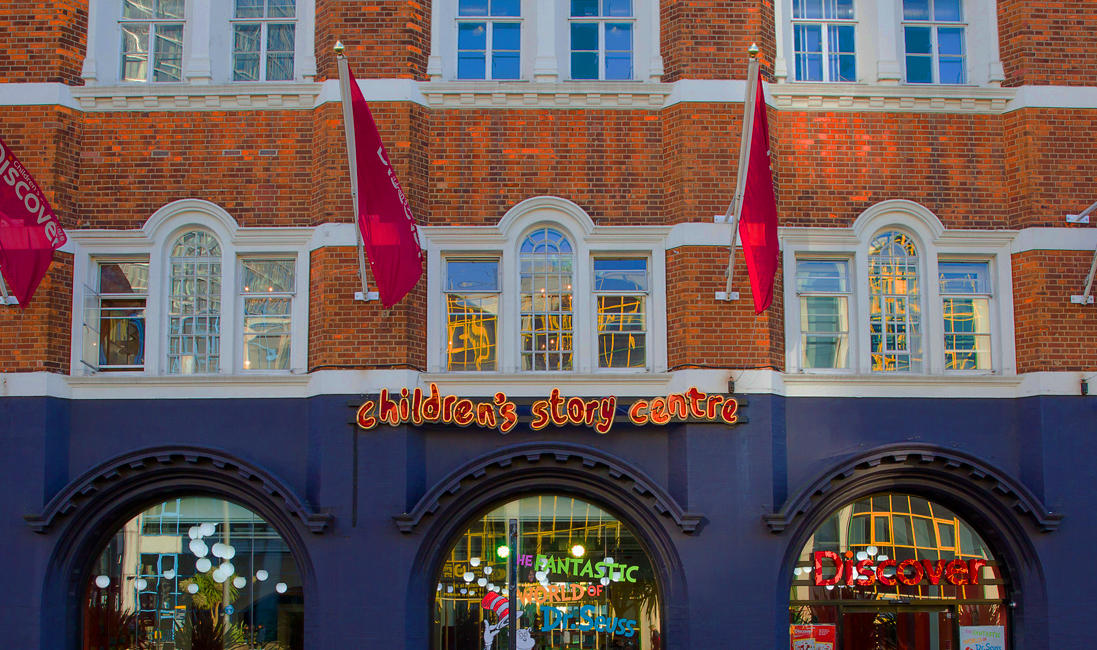 Play. Create. Discover.
For 0-11 year olds and their grown-ups.

We're 5 minutes from Stratford Station.
Getting here
383-387 High Street
Stratford
London E15 4QZ
More information
On PEAK days sessions last 3 hours.
On OFF PEAK days you can play all day.
Pick your
Session Pass
Our Hootah bird will tell you whether the date you've selected is PEAK or OFF PEAK so you know how long your session will last.
Build
your session!
Your Session Pass lets you play in our Story Worlds and Story Garden. You can add additional events to your visit too, like The 100 Story Hotel or a 0-3 Storytelling.
Finalise
your order
Finish by choosing your tickets. We can't wait to see you at Discover!
To begin building your session pass, first you'll need to select a date!
If you want to see what's on and when visit the Things to See and Do page or scroll down. Find out more about pricing on the Opening Times and Prices page.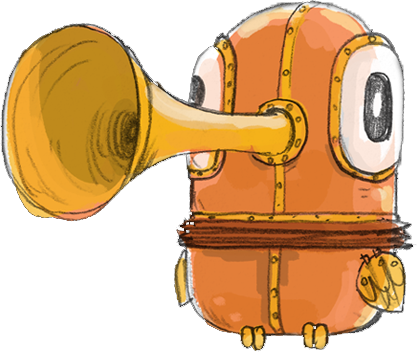 Pick a date to see session times and events.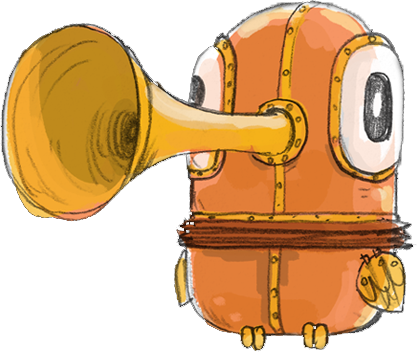 Pick a date to see session times and events.
This Summer...
Don't miss out on these amazing events — including our best-selling immersive exhibition The 100 Story Hotel, new 0-3 Storytelling The Best Worst Day Ever, and lots of special events.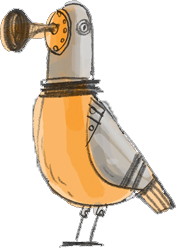 Story Worlds
At the heart of Discover are two floors of magical Story Worlds and a Story Garden - immersive, exploratory play spaces where children and their imaginations can roam. Creep through caves, find hidden ships and perform in a puppet castle. Jump over alligators and captain spaceships. Visit a tree house with chicken legs and discover mysterious hidden sculptures.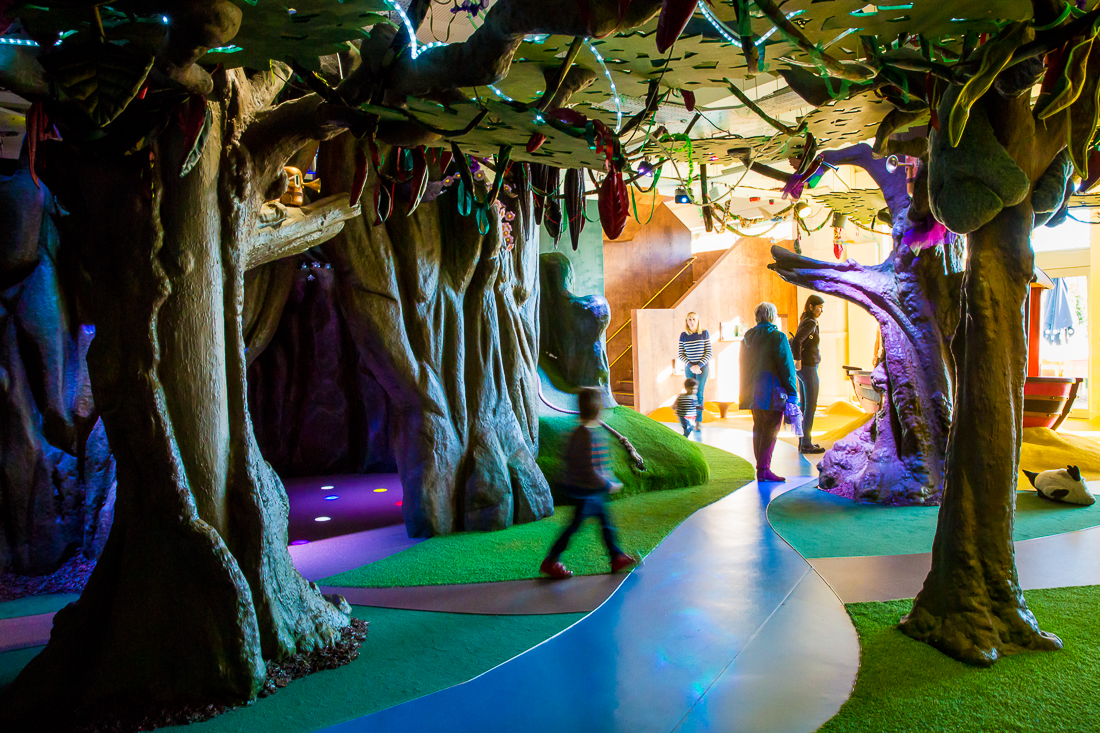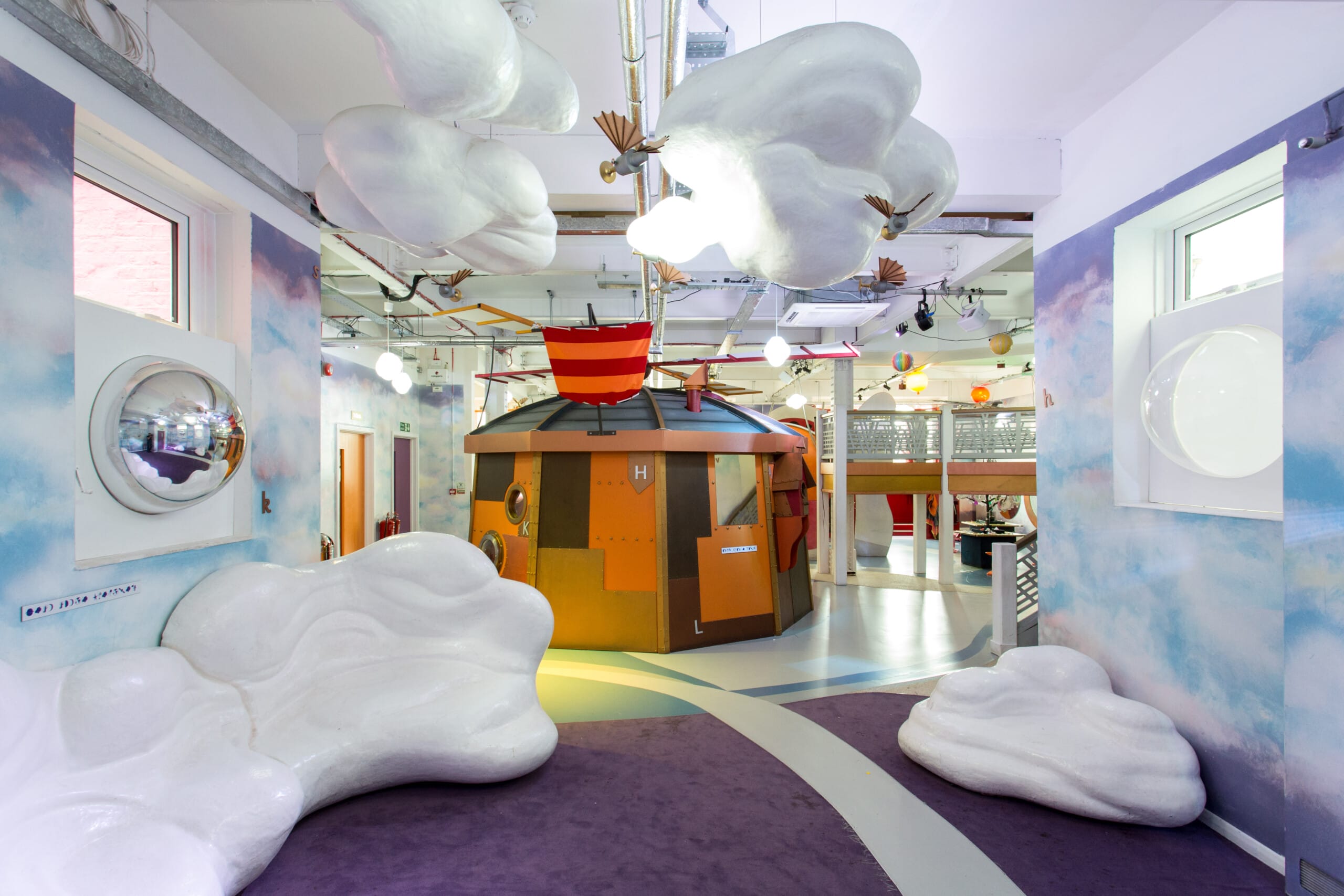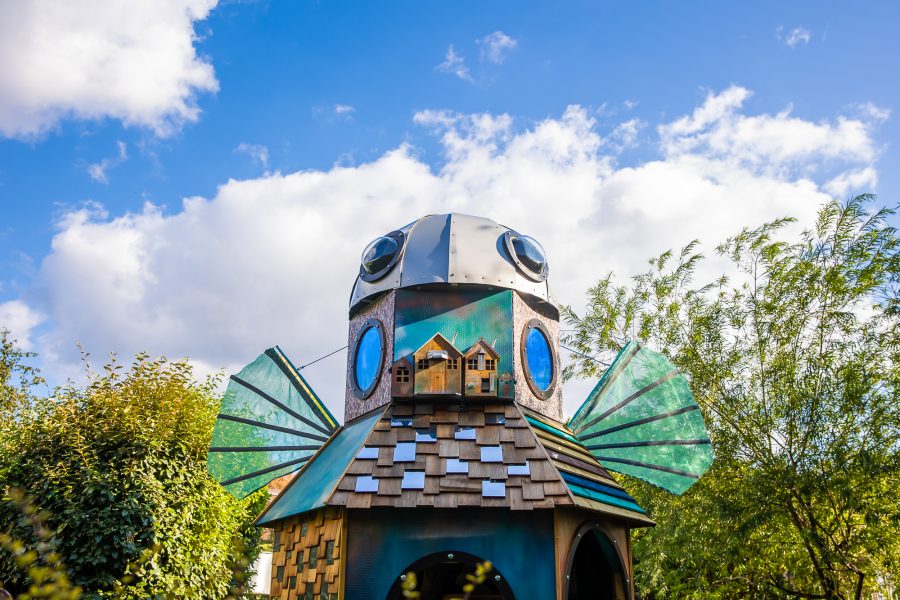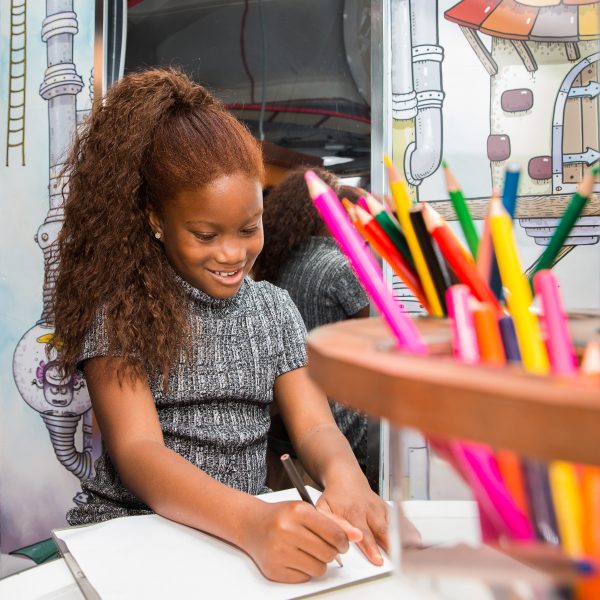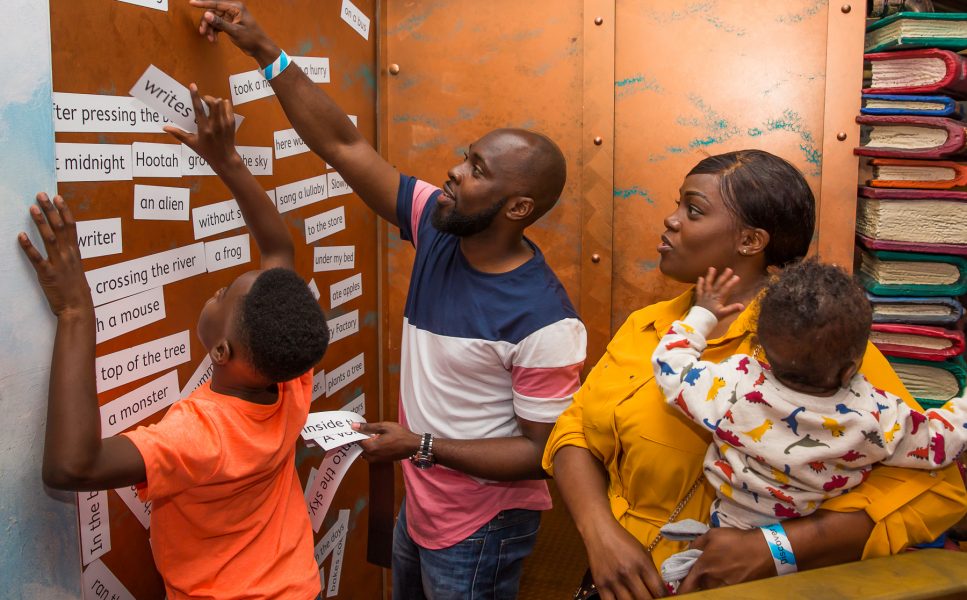 Explore our events and exhibitions!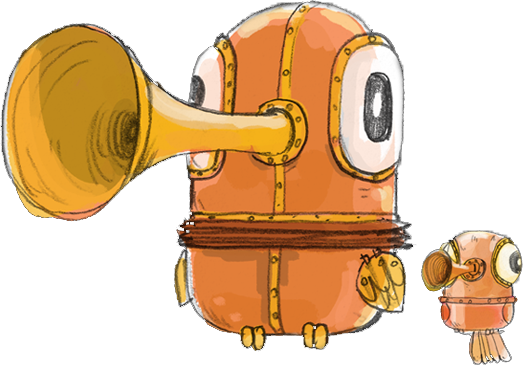 these make the perfect addition to your
session pass!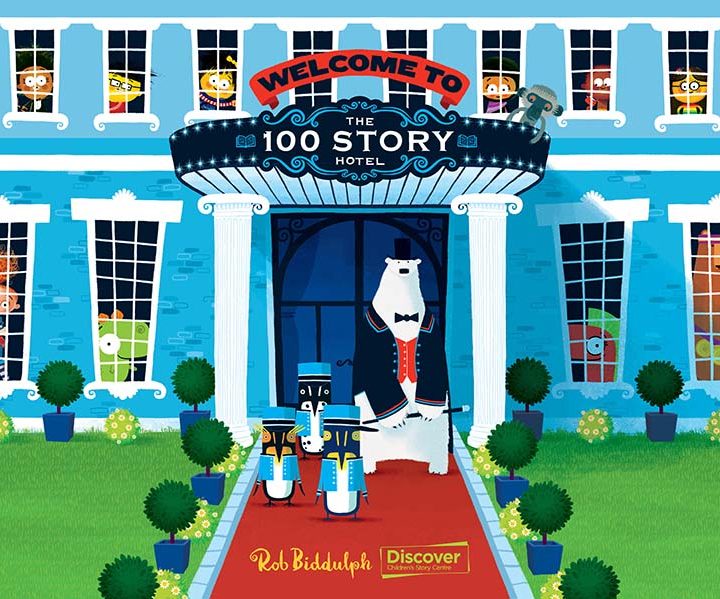 Exhibition
The 100 Story Hotel
DATES: Every day. *
Age guide: 0 - 8
Duration: 45 mins
£3 in addition to your Session Pass. An immersive world of play and stories with a mysterious mystery to help solve. Created with bestselling author and illustrator Rob Biddulph. Opening for the Easter holidays 2022. Tickets on sale now.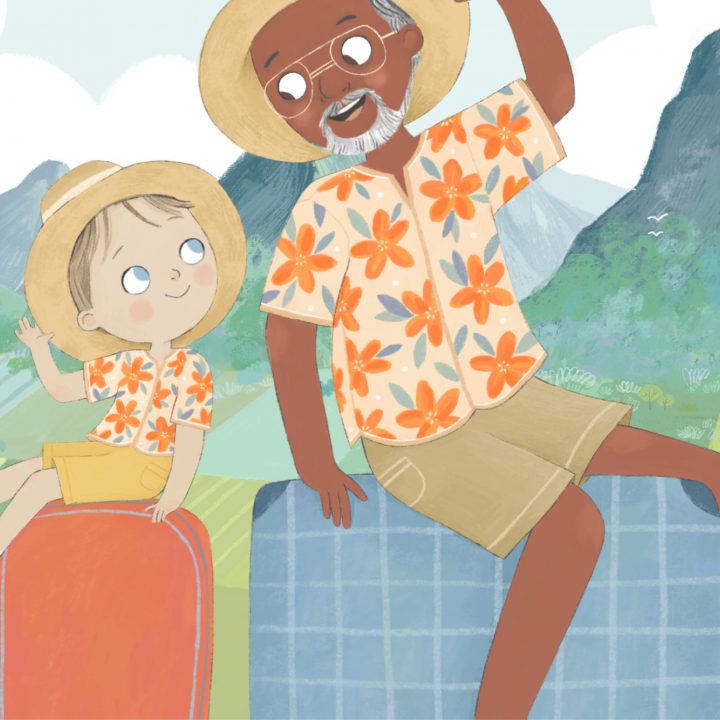 Special event
Storytelling and Craft with Tarah L. Gear
DATES: 19 Aug
Age guide: 4+
Duration: 45 mins
Free with your Session Pass. Meet author Tarah L. Gear at a special reading of Just Like Grandpa Jazz. Discover a suitcase full of special objects – each with a story to tell. It might be the start of an epic adventure!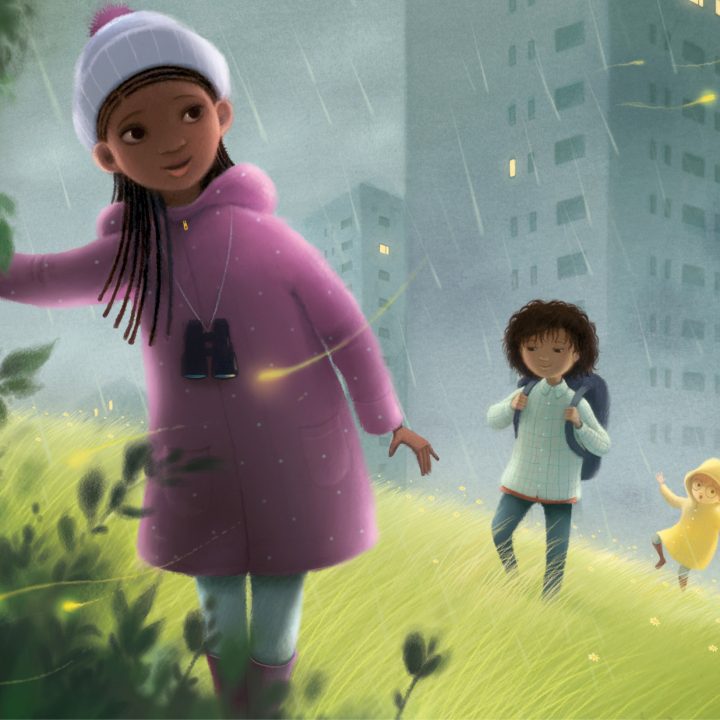 Special event
Our Tower Cafe Exhibition
DATES: Every day in the cafe *
Age guide: Everyone
Duration:
Children's laureate Joseph Coelho and illustrator Richard Johnson are celebrating their beautiful new book Our Tower with illustrations and poetry in the Discover cafe this summer.