A brand new project, promoting gender equality, nurturing respect for others and empowering children to challenge negative gender stereotypes.
Starting in January 2022, we are delighted to offer FREE interactive sessions to schools, including an original storytelling performance by theatre maker and writer Lizzie Corscaden and an illustrated resource by comic artist RAMZEE.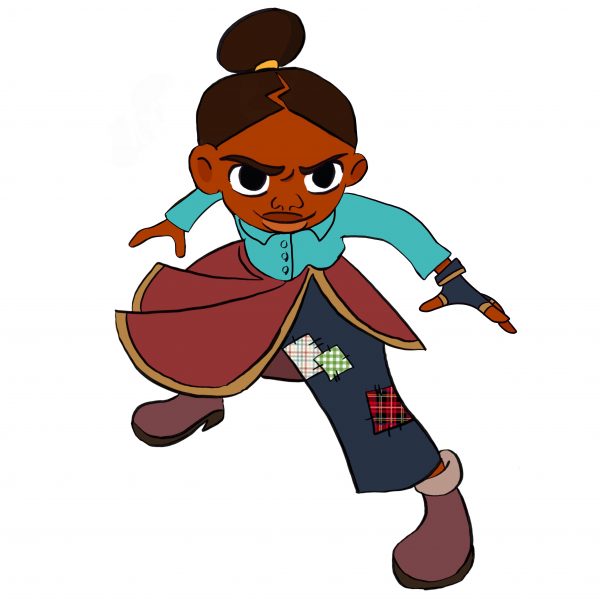 Illustration by RAMZEE
Our story is told by Rae…
Rae is ambitious, excitable, a little naïve, caring and non-binary – and, one day, they're going to be the greatest captain ever to sail the seven seas! Captain Stickles laughs at Rae's ambition – on his ships 'there are jobs for boys, and there are jobs for girls..' Rae is set to work in various roles, but what happens when a storm hits and it's all hands on deck?
Developed as part of the Educating Children and Young People (Ed.G.E.) project with partner organisations in Greece, Cyprus and Italy, and funded by the European Union's Rights, Equality and Citizenship Programme, taking part in this project is completely FREE.
Participating schools have access to the following resources and activities for up to 30 pupils (one class):
One 90-minute session for one class (suitable for Years 4-6), including an immersive storytelling performance and a creative workshop led by a Discover Story Builder.
Printed and digital copies of the comic book adaptation of the story for pupils and the school library.
Access to additional resources developed by Discover and partner organisations.
CPD sessions for teachers.
---
All Aboard! Comic
A comic book adaptation of an original story written by Lizzie Corscaden, illustrated by RAMZEE.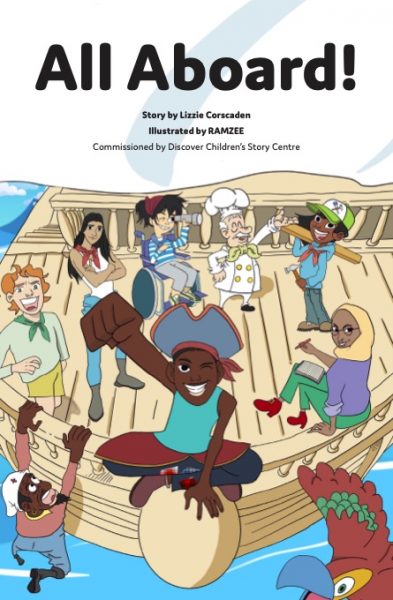 Read comic via link above.
---
All Aboard! Storytelling Performance
A storytelling performance of an original story written by Lizzie Corscaden, performed by Discover Story Builders Laura Sampson and Arkem Mark Walton. Filmed and edited by Barnes Film Academy.