Welcome, user. This is the ArcHive. 

A QR code-based audio adventure for ages 6+ and their grown-ups. 
The ArcHive is the largest store of information in the whole of the universe. Its catalogue covers every known subject. Examples include three-dimensional graph geometry, the secret of alchemy, and the digestive problems of the Silent Gas Dirigibles.    
But there's a problem. The Archive is going wrong. Find the QR codes, work out the passwords and reset the system before The ArcHive gets very, very angry… 
Free with your Session Pass.
Please note: The ArcHive contains occasional loud, unexpected sound effects which some listeners may find uncomfortable. 
Subtitles are available.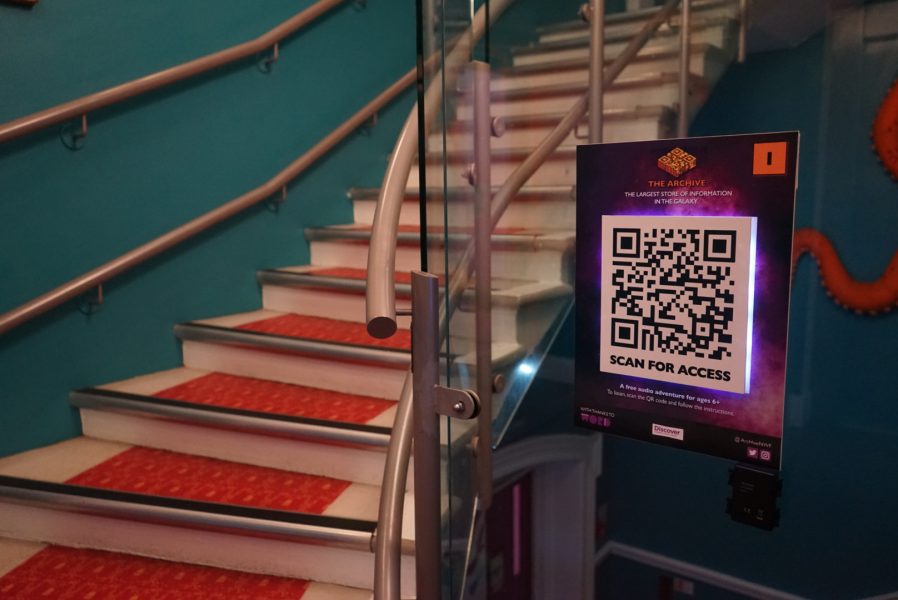 Created by Aaron Lamont, Minnie Wilkinson and Alice Tucker
With thanks to Newham Council, Arts Council England, Valentine Hanson and Jasmine Cole Productions.
The ArcHive was originally commissioned as part of Newham Word Festival 2022.
Aaron Lamont is a Northern Irish writer and dramaturg who works primarily in audio drama. He has written for various audio ranges for Big Finish, including Doctor Who, Torchwood, and Dark Shadows.   
Minnie Wilkinson is a London-based storyteller and theatre maker, who has created many works for children, including most recently The Girl and the Dragon. She has worked extensively across London and more widely, telling well-known stories and devising new work.  
Alice Tucker is a London-based arts marketer and design enthusiast.