Join award-winning author Jodie Lancet-Grant for an inclusive celebration of family and friendship.
Jodie's new picture book The Marvellous Doctors for Magical Creatures, is a heart-warming and magical story about a little girl called Ava and her two dads, who are the first port of call for dragons with sore throats, sneezy centaurs and fairies with injured wings.
Sign up for a magical event featuring interactive storytelling, unicorn and dragon-themed games, drawing activities, and even a chance to find out your secret magical creature identity!
Free with your Session Pass.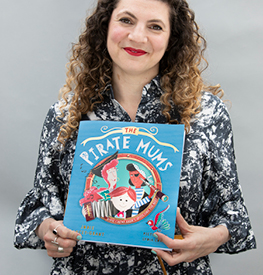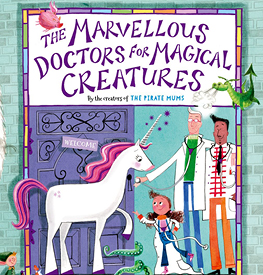 About Jodie Lancet-Gran
Jodie Lancet-Grant, is the author of the celebrated LGBTQ+ picture book The Pirate Mums illustrated by Lydia Corry, which featured on CBeebies Bedtime Stories for Comic Relief. Jodie is a Communications Director at Pan Macmillan and has over 10 years of publicity and marketing experience in publishing. She has been the recipient of a number of high-profile awards including those from the Nibbies, the Book Marketing Society and Futurebook. Her new picture book The Marvellous Doctors for Magical Creatures celebrates family, friendship and finding your place. Jodie lives in East London with her wife and their twin daughters.