Illustrators' drawings of their own inner monsters - inspired by Not Now, Bernard by David McKee.
Open all day, free with your Session Pass.
Celebrating 40 years of David McKee's iconic picture book Not Now, Bernard, illustrators including Rob Biddulph, Posy Simmonds, Chris Riddell, Lydia Monks, Axel Scheffler, Marion Deuchars and Tony Ross have created unique pieces based on their own 'Inner Monster' or Bernard's famous purple monster in the garden – be careful, get too close and they might eat you, all up!
Famous illustrators are joined by participants from Pathways, a 2 year programme for illustrators from backgrounds which are underrepresented in children's publishing. 13 artists from the programme took part, with many displaying their art for the first time.
The exhibition will run in Discover's 1st Floor Storytelling Room when we reopen on Friday 4 September. Entry is free with your 2-hour Session Pass.
All of the pieces in this exhibition, plus many more are currently being auctioned online to raise money for Action For Children, you can see them all and make a bid at: jumblebee.co.uk/NotNowBernard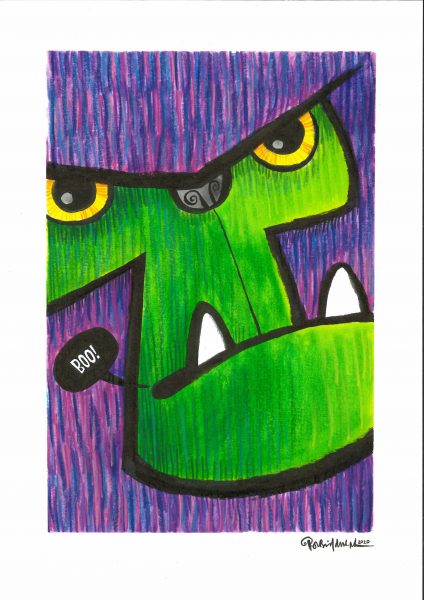 Rob Biddulph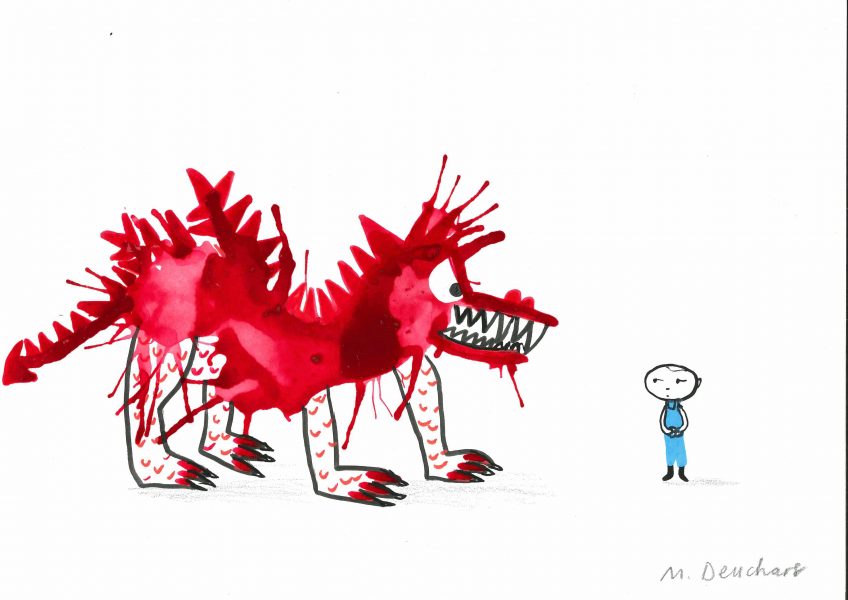 Marion Deuchars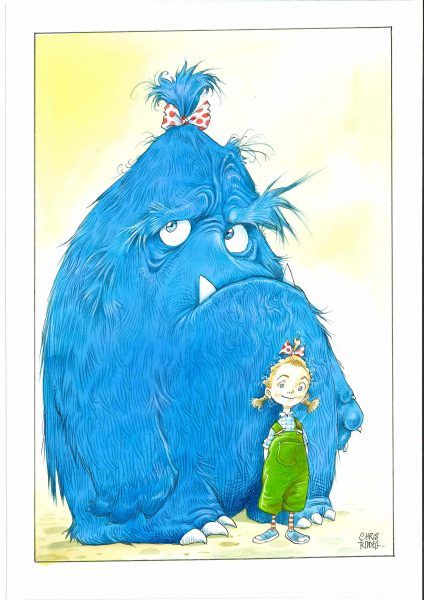 Chris Riddell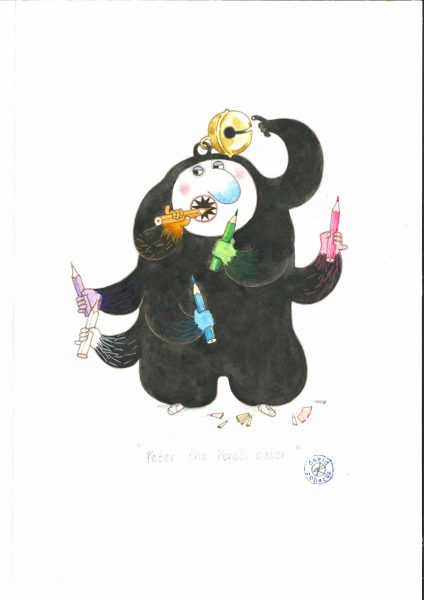 David Roberts
Illustrators:
Axel Scheffler
Rob Biddulph
Lydia Monks
Chris Riddell
Tony Ross
Marion Deuchars
Satoshi Kitamura
Onyinye Iwu
Posy Simmonds
David Mckee
Graham Carter
Margaret Sturton
Robert Starling
Zehra Hicks
Mei Matsuoka
Fiona Lumbers
David Roberts
Alex T Smith
Pathways illustrators:
Hannah Jayne Lewin
Rosa Doyle
Jacinta Read
Zhi Ling Lee
Ananya Rao-Middleton
Sahar Haghgoo
Glory Alozie
Chanté Timothy
Lillian Ip-Koon
Holly Bushnell
Chioma Ince
Moonlie Fong-Whittaker
Za Othman